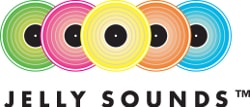 There is only one thing better than the sound of a live performance and that is the nostalgic feel of a vinyl record. Vinyl records are rapidly becoming the only tangible form of music media. The Guitar Gym is proud to support Jelly Sounds, Australia's foremost supplier of vinyl records & LP's. With Australia's largest selection of new vinyl records you are sure to find what you are looking for.
Jelly Sounds – Vinyl Records, LPs & CD's
About Jelly Sounds -
Jelly Sounds™ is a worldwide supplier of brand new, sealed, vinyl records, LP's and CD's. Whether you're after 180 gram vinyl, 7 or 12 inch singles or LP's, you can find it all at Jelly Sounds. With over 330,000 titles in stock, if it's on vinyl, chances are we've got it!
Through our large network of suppliers we get all the latest vinyl records and CD's by your favourite artists as soon as possible. All vinyl records, LP's and CD's are packaged to ensure your order arrives unharmed! This is the one stop shop for cheap vinyl records, LP's and CD's.
Here at Jelly Sounds we believe there is nothing quite like the feel, smell and sound of a vinyl record.