Everyone here at The Guitar Gym would like to sincerely thank you for what has been an incredible year! We wish you and your family a safe and happy holiday season and look forward to working with you in 2019.
Please take care to note the following critical information regarding studio operating hours for each studio and what it means for your lessons.
We want to avoid anyone showing up if we cannot see them, or not showing up if they are booked in! If in any doubt, please get in touch to confirm!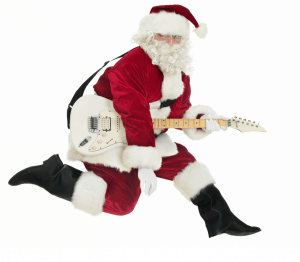 The Guitar Gym INDOOROOPILLY:
CLOSED December 24th
CLOSED December 25th
CLOSED December 26th
CLOSED January 1st
We have Matt and Ryan De Weijer both teaching throughout the Christmas-New Year period, except for closure dates above.
If you have lessons with them, you should come at the usual time unless we contact you to arrange something else.
Darren returns Wednesday January 2nd.
All other guitar teaching staff return to work January 7th. 
The Guitar Gym ASHGROVE:
CLOSED from Saturday December 22 to Sunday January 6th INCLUSIVE.
Lessons kick off again from January 7 2019.
The Guitar Gym SPRINGFIELD:
ALL GUITAR/BASS/UKE lessons at Springfield have been cancelled for the period Dec 24 to Jan 13 INCLUSIVE.
Lessons resume as normal from Monday Jan 14.